Belize 2012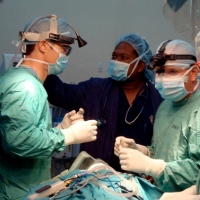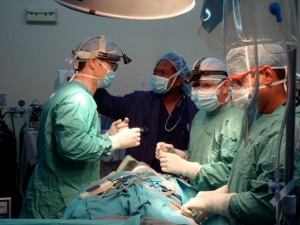 The NuVasive Spine Foundation™ (NSF) supported, through product donations, RMEC's Belize Spine Program January 2012 mission trip to KHMH hospital in Belize.
The RMEC team provided the below summary of surgical accomplishments during their trip.
In clinic we saw 8 different types of spine pathologies:
1. Degenerated disc disease
2. Cervical trauma
3. Infection
4. Tumor
5. Cervical stenosis
6. Scoliosis
7. Spondylolisthesis
8. Lumbar herniated nucleus pulposis
During the week we were able to treat 4 patients with surgical intervention: 2 patients required cervical surgery and 2 patients required lumbar surgery.
Through industry support made possible by NuVasive®, Inc. and the NSF, we were able to use spine implants in all 4 procedures.