Medical Professionals
Volunteer for a Medical Mission Trip
Are you a surgeon or a spine-focused medical professional looking for a rewarding way to use your professional expertise to give individuals a second chance at life?
Spine surgeons
Pre-op/PACU nurses
Radiology techs
Scrub techs
Circulators/OR nurses
Anesthesiologists/CRNA
Physical therapists
Sterilization techs
2022 Trips in need of volunteers
Honduras: May 7-14, 2022
Honduras: August 20-27, 2022
Honduras: November 5-12, 2022
NSF is in the process of solidifying 2022 dates for our Mexico and Eastern Caribbean programs, please check back.
Fill out the interest from below to learn how you can best lend your talents and time to an upcoming mission trip.
About the Honduras Mission Program
NSF began its partnership with One World Surgery (OWS) in 2018 and was the first medical mission team to bring spine surgery to this region – 200 miles northeast of Tegucigalpa, the capital of Honduras. The primary focus of this location is adult degenerative spine surgery. NSF travels to Honduras three times a year and performs 20-30 surgeries and assesses 150-200 patients each trip. By the end of 2021, more than 1,000 patients will have come through the NSF Honduras spine program.
The Honduran spine program is our largest and fastest growing medical mission trip location. The program is operated by NSF, with support from the incredible OWS team and local Honduran medical staff that operate the Holy Family Surgery Center. This mission is unique in that NSF recruits all the volunteer medical roles (surgeons, nurses, anesthesia, physical therapy etc.) needed to safely perform surgeries and assess patients in clinic.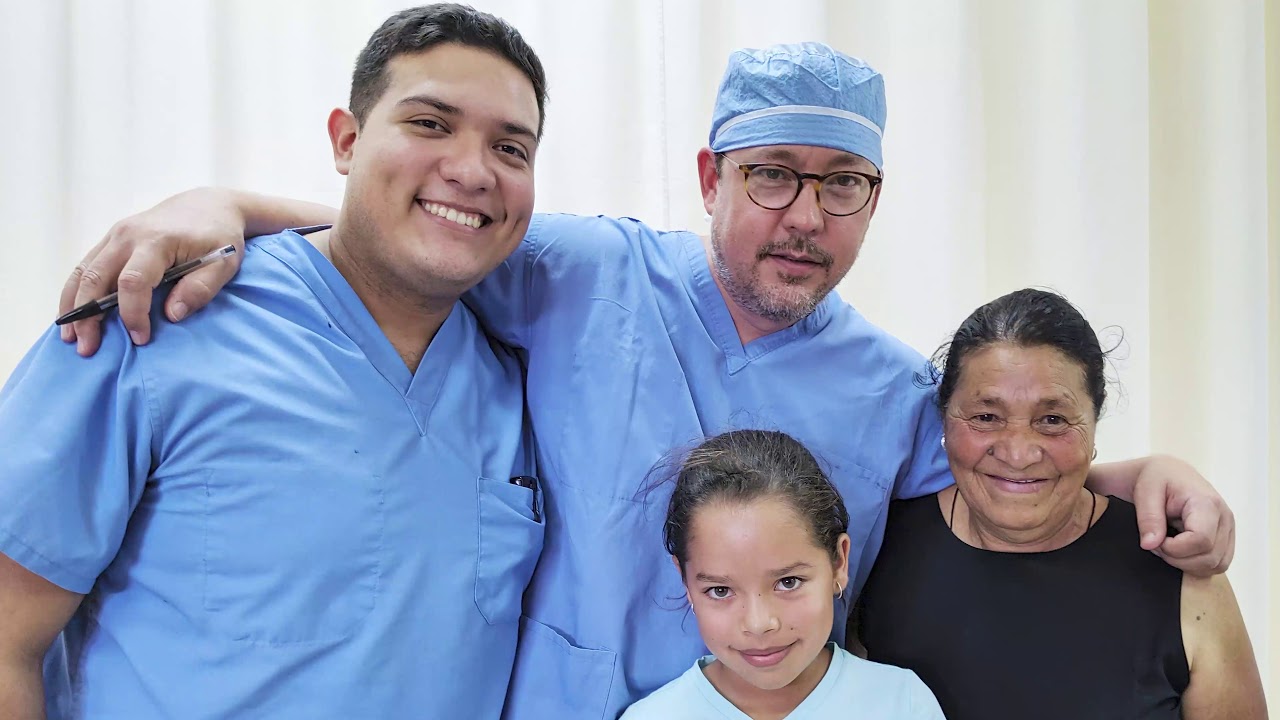 ---
One World Surgery funds and operates the Holy Family Surgery Center on the property of our partner, the children's home Nuestros Pequeños Hermanos (NPH). The 2,000-acre NPH ranch is located approximately one hour northeast of Tegucigalpa, the capital of Honduras.
Medical volunteers spend the majority of their time in the surgery center (OR and clinic), with time set aside to interact with the NPH children and enjoy ranch life.
For more information, please fill out the form above and/or contact: nsf@nuvasive.com