Kenya 2012 – September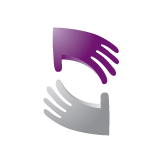 The NuVasive Spine Foundation™ completed its third successful surgical training mission trip to Nairobi, Kenya from September 19 – 27.
The mission team included John Anson, M.D., John Atwater, M.D., Principle from Elite Medical Solutions, Craig Mathieson, NuVasive® Senior Manager Stacey Birkby and NuVasive Senior Project Coordinator Jocelyn Greeninger. The Foundation returned to Kenyatta National Hospital where the surgeons performed 12 life-changing surgeries on new patients, who each touched the hearts and minds of all the mission team members.
During the three and a half day mission trip, the Foundation positively impacted patients and the community by:
1. Performing successful surgical procedures, whose outcomes resulted in patients being released 2-3 days post-op. XLIF® patients were walking with smiles on their faces the next day!
2. Working closely with the local team to triage patients during clinic and in the O.R. and collaborating on critical surgical decision-making tactics. This transfer of knowledge and surgical decision making is essential to ensure that local surgeons continue performing life-changing spine surgeries after the departure of the mission team.
The patients and entire community gave thanks and felt blessed to have the NuVasive Spine Foundation provide the "gift" of treatment to those suffering from debilitating back pain.