Kenya 2011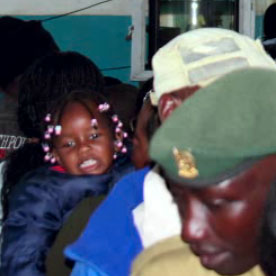 Cheetah gives back in a big way today.
In three-and-a-half days, we've done 15 cases. It was extremely valuable for them to be really close and see what technology can do and help these guys out. It was a blessing to show medical students that this wasn't some crazy thing that they were doing, but there was some science behind it.
To go on this trip and see the personal impact on improving patient lives is difficult to explain to people. I love what we do as a company. I'm so proud.
[videoplayer file="https://nuvasivespinefoundation.org/wp-content/uploads/2011/10/mission-kenya-2011.mp4″ /]