W. Blake Rodgers, MD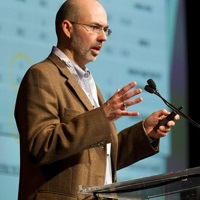 W. Blake Rodgers, M.D. joined the NSF Board of Directors in May 2015.  He is currently president of Spine Midwest, Inc. and Medical Director of the SSM Health – St. Mary's Spine and Pain Management Center.  His surgical practice in Jefferson City, Missouri is predominately dedicated to the treatment of degenerative conditions of the lumbar, cervical, and thoracic spine with a smaller emphasis on neoplastic, deformity, and traumatic conditions.
Dr. Rodgers graduated summa cum laude with a B.S. in Molecular Biophysics and Biochemistry from Yale University where he received the Clarence W. Mendell Prize.  He completed his medical degree at Harvard Medical School and was a finalist for the Rhodes Scholarship.  He served as a surgical intern at Massachusetts General Hospital and received his orthopaedic training in the Harvard Combined Residency Program in Orthopaedic surgery in Boston, MA.  Dr. Rodgers completed a fellowship in adult spinal surgery in the Department of Orthopaedic Surgery at Massachusetts General Hospital.  Afterwards, he was the Ober Fellow in Pediatric Spinal and Orthopaedic Surgery at Boston Children's Hospital.  His research as Ober Fellow won the Richard Kilfoyle Prize from the New England Orthopaedic Society in 1996.  He is Board Certified in Orthopaedics by the American Board of Orthopaedic Surgery.