G. Bryan Cornwall, PhD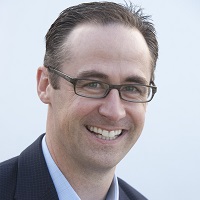 Dr. G. Bryan Cornwall joined the NSF Board in January 2015. Dr. Cornwall previously served as President, NuVasive Spine Foundation™ (NSF) from January 2015 through January 2016.  He currently serves as the Executive Director of the Society of Lateral Access Surgery (SOLAS®) and is responsible for leading their mission to advance minimally disruptive lateral access spine surgery techniques through clinical research and peer-to-peer education.
Dr. Cornwall has previous not-for-profit experience as President of the Big Brothers of Kingston Board of Directors (A United Way organization) from 1988 to 1991.
At NuVasive®, Inc. from 2004 to 2016, Dr. Cornwall served in numerous capacities including Vice President Research and Development, Senior Vice President of Research and Clinical Resources responsible for various facets of the organization including: Surgeon Education, Clinical Resources (or post-market research including biomechanical testing), Quality Engineering and Regulatory Affairs.  He also worked with the Integrated Operative Solutions (IOS™) group leading the clinical implementation of intraoperative monitoring services with Impulse® Monitoring Inc. (IMI). Dr. Cornwall has been working in the medical device industry for almost 20 years and has been responsible for leading research and development teams in the development and testing of proprietary spinal treatment modalities with minimally invasive approaches, spinal fusion constructs, novel resorbable polymer implants, and new fracture fixation devices.
Dr. Cornwall's academic background includes a Bachelor of Applied Science in Mechanical Engineering, a Master of Applied Science in Material Science, and a Ph.D. in Mechanical Engineering, specializing in Orthopaedic Biomechanics from Queen's University in Kingston, Ontario, Canada.
Dr. G. Bryan Cornwall is the author of 20 peer-reviewed publications, six book chapters, and 15 U.S. patents.  He is also a member of several professional societies including: Scoliosis Research Society (SRS), SOLAS, Orthopedic Research Society (ORS), Professional Engineers of Ontario (PEO), International Society for Advancement of Spine Surgery (ISASS), ASM International, and American Association for the Advancement of Science (AAAS).